Wednesday 25th March 2020, 14:21
Prime Minister Trudeau says Ottawa will provide workers affected by the COVID-19 pandemic with $2,000 a month for the next four months to help them pay their rent and groceries.

Read more below ⬇️ ... See MoreSee Less
Load more
Up your social distance game ✅ #COVID19AB #abtrades #ableg
Scotford upgrader turnaround delayed. Please see BTA update below for more info. Stay safe. #COVID19AB #abtrades #ableg
Good news from Borealis camp - worker tests negative for #COVID19 - Stay safe #ableg #abtrades
Suncor projects postponed. Please see BTA update below for more info. Stay safe #COVID19AB #ableg #abtrades
Pass it along 😷 #dontbeadick #COVID19AB #COVIDCanada #ableg #abtrades #COVID19
Please see important BTA update regarding possible #covid19ab at Borealis camp. We'll continue to update members as we get more info. Stay safe #ableg #abtrades
Pleased to be part of Alberta's Economic Recovery Council working w #abgov to address the #COVID19 crisis. Anything we can do to help we will #ableg #abtrades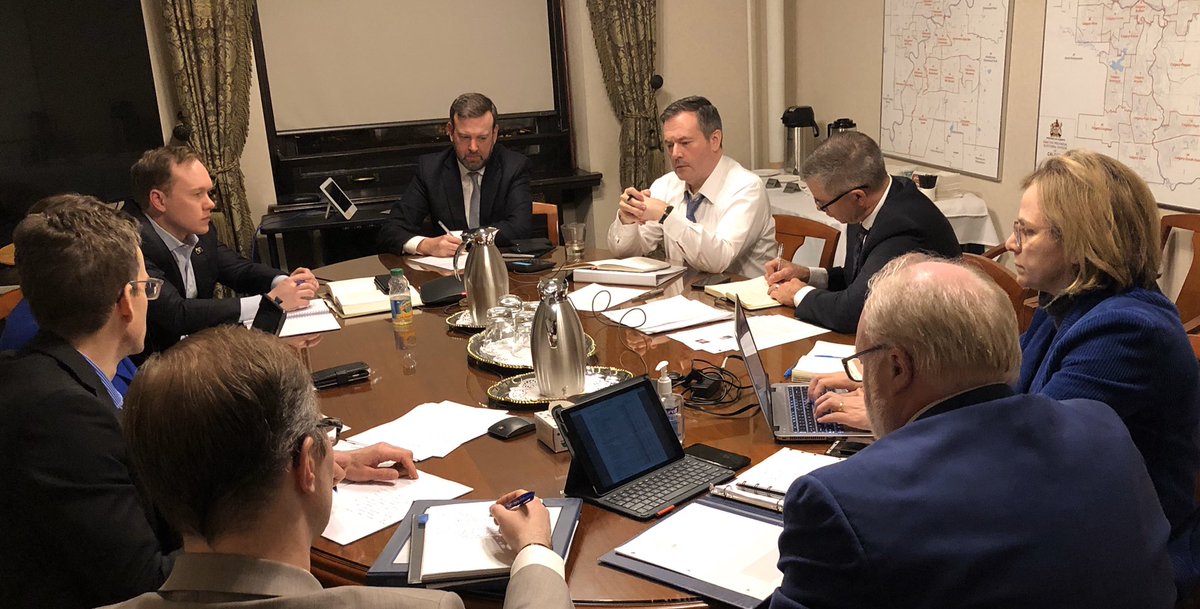 Jason Kenney
@jkenney
Had the first meeting of Alberta's Economic Recovery Council by telephone, chaired by @jackmintz.

We face an unprecedented public health emergency coupled with a global recession & energy price collapse.

We will do everything possible to protect people and & our economy.
BTA had a conversation and asked some questions of Federal Labour Minister Filomena Tassi today regarding #COVID-19, please see below update. Be safe. #ableg #abtrades
Here's a summary thread of my remarks from this afternoon's update on #COVID19AB.

Since yesterday, we have confirmed 22 new cases of COVID-19. This means that 119 cases have now been identified in our province. We suspect 6 of these cases are community transmission. (1/12)
Load More...